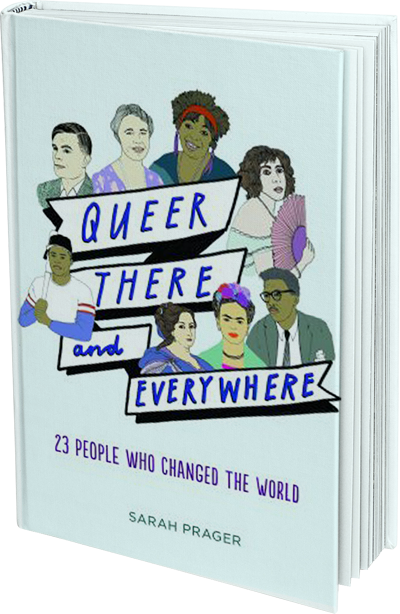 Sarah Prager's first book, Queer, There, and Everywhere: 23 People Who Changed the World came out from HarperCollins on May 23, 2017.
World history has been made by countless lesbian, gay, bisexual, transgender, and queer individuals—and you've never heard of many of them. Sarah delves deep into the lives of 23 people who fought, created, and loved on their own terms. From high-profile figures like Abraham Lincoln and Eleanor Roosevelt to the trailblazing gender-ambiguous Queen of Sweden and a bisexual blues singer who didn't make it into your history books, these astonishing true stories uncover a rich queer heritage that encompasses every culture, in every era. By turns hilarious and inspiring, the beautifully illustrated Queer, There, and Everywhere is for anyone who wants the real story of the queer rights movement.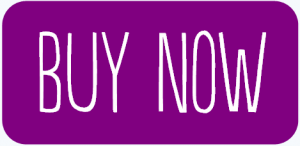 About the Book
Queer, There, and Everywhere (QTE) has received three starred reviews. Authors including Meredith Russo, academics including Dr. Susan Stryker, and community members including Robyn Ochs have sung its praises.
"In Queer, There and Everywhere Sarah Prager does the impossible: she takes several millennia of complicated history and makes it accessible and fun for young readers. Prager tells us twenty-three fascinating stories, some of them new twists on familiar ones (like Abraham Lincoln) as well as ones about figures that history has nearly forgotten (like the Roman Emperor Elagabalus), mixing light-hearted humor with impeccable scholarship so that the reader keeps turning the page to see 'what's next.' In short, Prager combines fun and facts to present an unforgettable overview of two thousand years of queer history."
–Kevin Jennings, Founder of GLSEN, and Former Assistant Deputy Secretary of the US Department of Education, and author of Becoming Visible: A Reader in Gay and Lesbian History for High School & College Students
Read all of the reviews and blurbs here.
QTE is an official selection of the Junior Library Guild and a nominee for a 2017 New England Book Award.
More Related to the Book
Did you already read the book and came here looking for the "Learn More" content mentioned at the end? Head on over here.
You can donate a copy of QTE to an incarcerated LGBTQ person through this wishlist.
Find free online resources for learning queer history here.
Invite the author to give a talk, signing, Q&A, or workshop for your school or group.